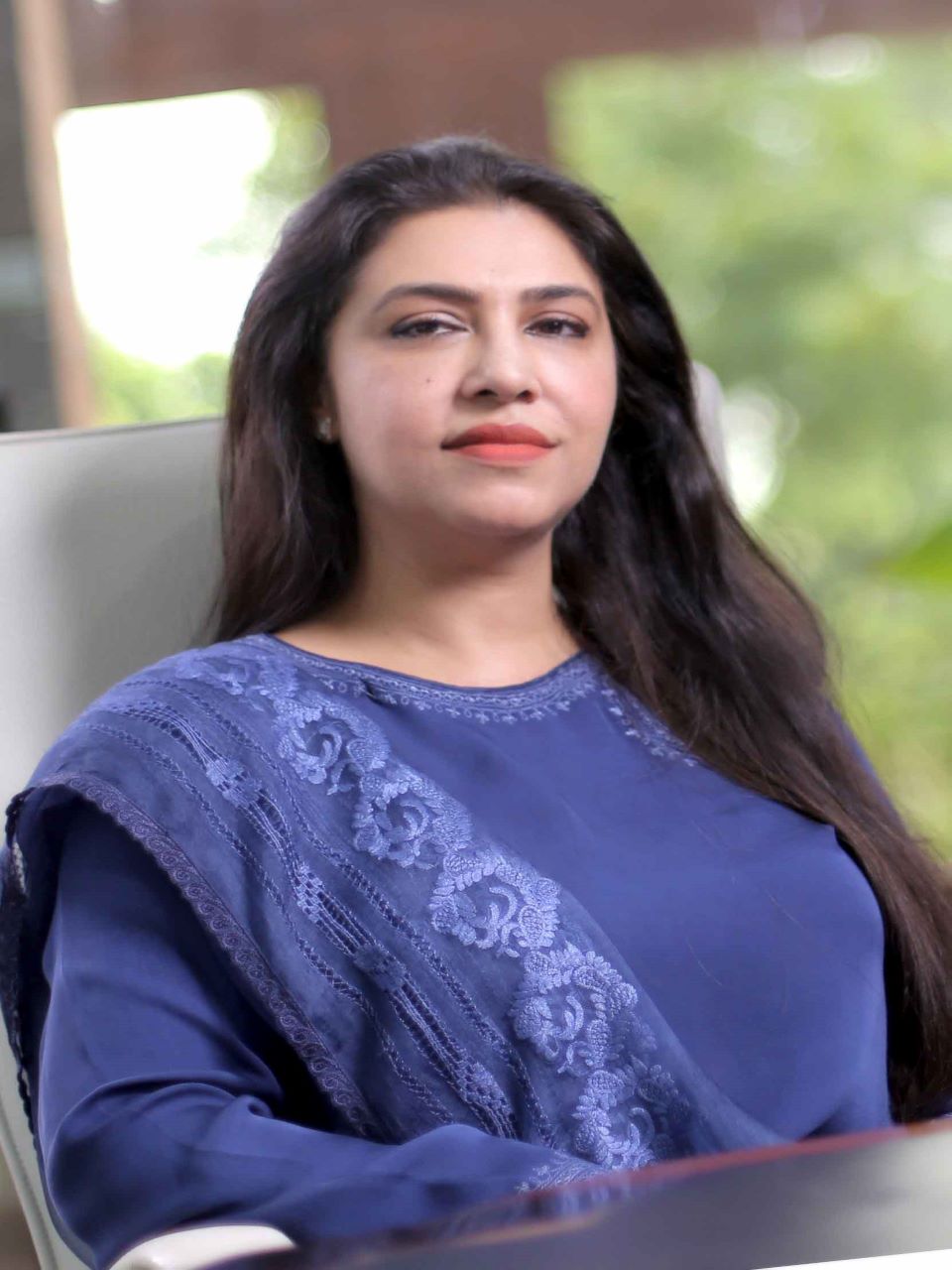 MS. Sabahat Khan
CEO- RLKU
Being the eldest child of Prof. Rashid Latif a legend in the healthcare industry of Pakistan, Ms.Sabahat Khan has made it her mission to take forward her fathers vision and accomplishments to new heights.

Prof Rashid Latif always emphatically promotes and believes in the bright future of our country, the promising potential of our youth. Taking this vision and approach forward she became the founding director and CEO of Rashid Latif Medical Complex which over a short period of time composes off 2 purpose built campuses and 18+ institutes and 3+ hospitals with 1000+ beds, imparting quality skill based education to the students and healthcare to the patients.

Ms. Sabahat believes as Pakistan has one of the worlds youngest population this is where the strength of our nation lies. These are the leaders of tomorrow on who our future depends on. She believes in our youth being our gold, our oil, our future. If we harness this immense talent and creative energy into productive nation building activities. They will become tomorrows ambassadors of peace and prosperity.

RLKU is the place where everyone is geared to empower and facilitate the students to dream and dream big. To believe and believe in your abilities to accomplish these dreams. To persevere as perseverance commands success we look forward to being part of your journey in translating your dreams into reality.

In RLKU our students are our CHAMPIONS' reflecting our core values:

C-Critical and Innovative thinkers
H-Humane leaders
A-Accountable
M-Motivated team players
P-Perseverance
I-Integrity
O-Ownership
N-Nobility
S-Self-discipline
'-Professionalism

Be an RLKU CHAMPION!
MS. Sabahat Khan
CEO
Rashid Latif Khan University